The most effective digital lead generation strategies in B2B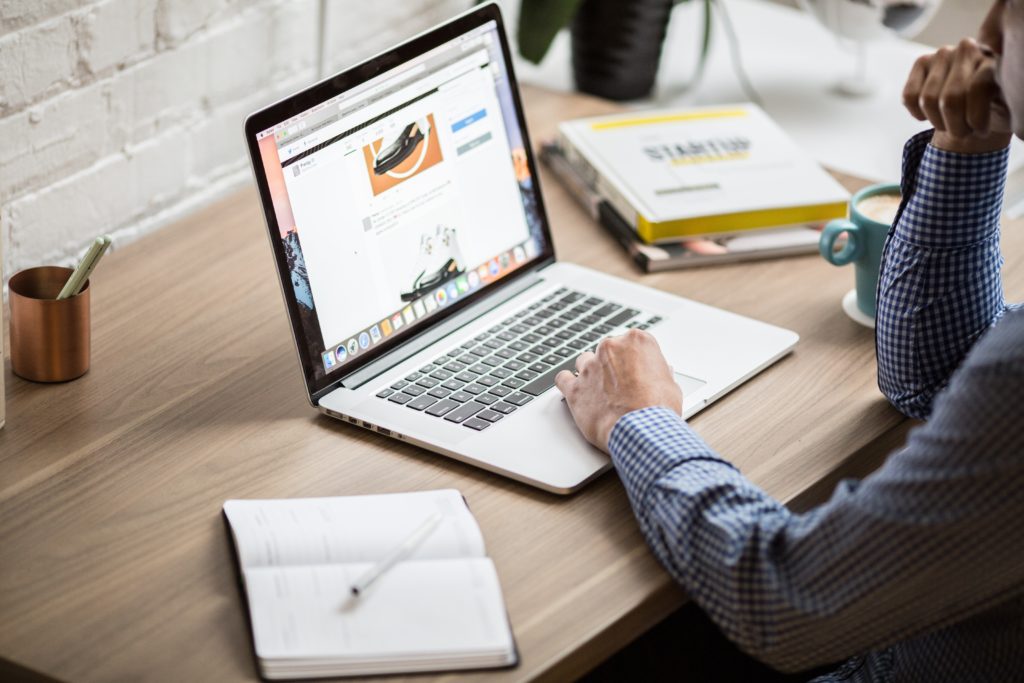 How to generate quality leads on a recurring basis in B2B? There are many lead generation strategies in B2B, online or offline and more or less effective. In this article we have chosen to focus on digital strategies, which have the most potential. In this perspective, the challenge is to create traffic that makes sense for your business, i.e. to bring the right people to the right place on your site. Before implementing the strategies we will develop below, make sure you have identified your ideal customer and that you are able to share your added value with your typical customer base in a minimum amount of time.
Here are the most effective digital methods to generate quality B2B leads:
The good old email
According to Emma, 59% of marketers consider e-mail to be their best way to generate revenue. OK, if you have someone on your subscriber list, they are already considered a prospect, but e-mail is vital to determine (with a good CRM and lead scoring) whether that prospect will actually generate revenue for your business. Content drives volume, e-mail helps you select the most potential prospects.
On the other hand, you can use cold email to generate B2B leads. If everything is done correctly (including personalizing your messages and not spamming people), e-mail can be an excellent lead generation channel.
Have you ever placed your own unsolicited e-mails next to a handful of e-mails that landed in your own inbox? Do they all look the same?
It's a very common trap in which sales and marketing teams fall into and end up creating a bland mix of different examples found on Google where the message is blurred.
Don't be afraid to be different. Even if it's unusual. Emphasize empathy, humor and personalization. Your goal should be to avoid at all costs that your prospect feels automation. You must be able to create an emotion in your prospect that will make them want to respond to you.
High quality marketing content (e-books, white papers and webinars)
Content can be great for B2B lead generation, but it comes with many dangers to avoid. A good quality content marketing strategy probably requires more investment than an email campaign in terms of planning, resources and work.
Case studies, computer graphics, e-books and white papers can sometimes take months to implement. If you include the time it takes to collect data, analyze it, and then present all your findings in a truly useful document.
Not to mention webinars or webcasts!
The goal here is not to scare you, on the contrary, just spend a little more time planning this method. Ask yourself: « Would I give you my contact information for this? Ask other people the same question.
And if you think it sounds too complex or you don't have the right people in-house, don't hesitate to contact external specialists who will be happy to assist you on these matters.
Blogging better
Many companies complain that their blogs don't generate enough leads. Either it doesn't get enough traffic, or it gets traffic that doesn't translate into commercial results.
Here is a piece of advice that is a bit useless, but necessary for you:
Be better.
Have a plan and execute it well. Stop regurgitating other people's opinions and start sharing your own experience. Write your messages as a person, to be read by others.
Quality content doesn't happen overnight, but with perseverance, it can really be the backbone of your B2B lead generation efforts.
A well thought-out content marketing plan, with a blog optimized for SEO, will bring you traffic and be a real support to your B2B prospecting strategy.
Better (and more) backlinks
Obtaining quality backlinks is an essential dimension of a well conducted SEO strategy.
If you want your quality content and landing pages to start generating leads, people need to be able to find them. You can pay to promote it but in reality, to get the best return, you want a large number of organic visitors to reach your content.
Backlinks are probably the most important factor in determining the ranking of your content. So how do you get more backlinks while maintaining decent quality?
Well, you can pay someone. There are many services where you can buy your backlinks from domains from different « authorities ». But these services very often lack relevance and therefore effectiveness with Google's algorithm.
Here are some of the most efficient ways to get backlinks:
Guest articles: offer to create content for other blogs, then use it to link to your own site.
Broken links: Use a tool to find anchor text containing your keywords when the destination URL is no longer available. Contact the author and report the broken link while suggesting your own as a replacement.
Relevant articles: contact bloggers, content creators, B2B marketers, etc. who have posted messages containing products or services similar to yours and ask to be included.
So while backlinks alone may not deliver leads, without them your lead generation strategies won't get very far.
Sponsored publications (Facebook, LinkedIn, Google Ads)
Banner ads (or displays) on almost any channel can be a viable source of B2B lead generation, but they require much more effort.
They still require the same attention to detail in terms of time, targeting, and tracking, but they only really work when you also have great creativity.
The ability to produce great banner ads actually depends on how many resources your marketing team has. Specifically, they need to be able to partner with sales to determine what the best message is, what offer you could use, and then do something great.
For B2C, display advertising is a necessity. But for B2B, things are a little more complicated.
If you have an interesting budget and want to try something with relatively little effort, the first step might be to re-target your site visitors with high quality content. And if you want to try PPC, consider hiring a marketing agency that specializes in paid acquisition on social networks to help you.