Some Growth Hacking techniques to grow your small business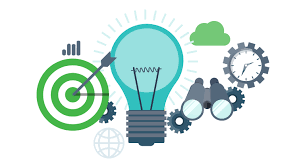 Retargeting (or retargeting of advertising)
This e-marketing technique makes it possible to show targeted advertisements to Internet users who have already visited your website for the first time. They are therefore familiar with your brand and your products. The aim is to create targeted Google and Facebook ads to bring these Internet users back to your site more quickly by offering them offers and promotions on the products they have consulted, for example.
This technique is a good way to convert simple visitors into customers and thus increase your turnover.
Exit intent pop-ups or anti-abandonment pop-ups
Your visitors (prospects or customers) are about to leave your site? Use an anti-abandonment pop-up to offer them a coupon code to use on their next purchase or to offer them to register in your database to receive previews of unique promotions and special offers. Everyone loves to receive gifts and promotions. It's a great way to keep your visitors interested and keep them coming back to your site.
Social proof
As a general rule, an individual is strongly influenced by the behaviour and opinion of the many. For example, one often chooses a restaurant or bar for its crowded room. The same is true for online sales. Did you know that 88% of consumers read online reviews and recommendations before buying? When asked how important it is to read online reviews before buying a product, 38% of respondents say it is « very important » and 19% say it is « extremely important ».
So to convince Internet users to trust you and buy your products / services, use the social proof system. How can you do that? Several solutions are available to you: you can add the logos of brands that already trust you or insert positive feedback and photos of some of your satisfied customers.
In this way, you show that you are a trusted brand in your sector.
Free content
Publishing content on your site or blog on a regular basis will not only generate interest from potential customers, but also build customer loyalty by offering them advice. To be effective, your content must provide value and meet the needs of your consumers.
Offer your customers and prospects more in-depth guides and articles as downloadable PDFs in exchange for their email address. It's a great way to quickly expand your contact list. Simply pop up a pop-up on your page before the reader leaves your site to offer them an instant free download of a detailed guide.
Another tip from Growth Hacking: use guest blogging to appear on an influencer's blog or popular site and boost your visibility, credibility and business at once.
Pop-ups
The use of pop-ups is very common to collect the email address of your visitors. You can make them appear after a certain time and offer readers to subscribe to your newsletter, to receive exceptional offers in preview or to benefit from a discount for their first purchase from you. They are easy to set up, rather effective and can be programmed to appear only for certain types of Internet users, such as those visiting your site for the first time.
However, to avoid scaring your visitors away, please follow these few rules:
The pop-up must not appear immediately, when the page is downloaded.
The closing cross must be clearly visible.
Choose the text of your pop-up carefully.
A/B testing
This very popular marketing technique involves comparing two versions of a web page or website to see which one performs better. Through A/B testing, you check which version gets the most traffic, the best conversion rate, the highest number of subscriptions, etc. You find out what influences visitor behaviour and you can continuously improve the customer experience and your turnover at the same time.
What your customers say
Want to know how your customers perceive your SME? Do you want to know where you can improve? Ask your customers directly through a satisfaction survey. You will find on the net a wide variety of free tools to quickly create your survey. Then distribute it to your customers by email, through social networks or through a pop-up on your website.
Conclusion
No need to spend a lot of money and time on ineffective marketing strategies if you follow these Growth Hacking techniques. These few simple actions can have a real impact on the growth of your business. It's up to you!